Philosophy Belgian Frites
Belgian Frites

Founder
This website is set up to introduce and acquaint you with an authentic snack, situated in the heart of Brussels, between the Central Station and the Grand Place. This unique restaurant is specialized in the manorial preparation of the original Belgian French Fry (Belgian Frites).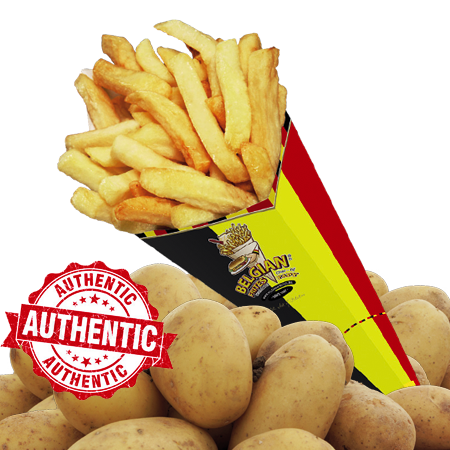 The originators of this sympathetic eating house are endeavouring to prepare this popular dish, in adhering to the typical Belgian culinary, with the choice for high quality ingredients. There is a daily supply of fresh Belgian potatoes. The animal frying oil is renewed every day and kept at the ideal temperature. Persuant to perfect timing the chips (fries) will be slightly crusty and due to an ingenious high-tech system the extra oil is mostly eliminated just before consumation. When finally the French fry is ready, it is wrapped in a pointed paper bag, the way it has been presented since many years. This snack will attract the younger as the elder public. The Belgian French Fry, prepared with respect for tradition is appreciated by everyone. Not only the Belgian people, the Brussels, the Flemish or the Walloon citizen, all will approve the reconversion to the popular tasty cuisine. Evenso the tourist coming from Europe, Asia, American continent, Africa or Australia, and who wants or wishes to familiarize with this new high-esteemed culinary in Brussels is most welcome.

Belgian frites was the principal sponsor of Miss Brussels 2009, therefore the candidates of Miss Brussels 2009 for the title of Miss Belgium came to the snack where they let you taste our delicious Belgian fries.

Come and try and please give us your comments by this website.

Enjoy !